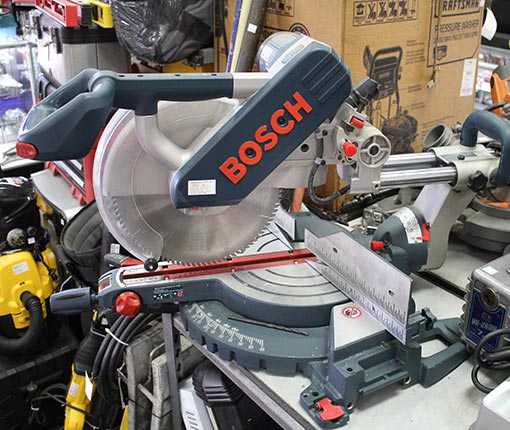 Azusa Pawn has a wide selection of gently used power tools for sale, every day of the week! As a leading pawnshop in the San Gabriel Valley, we carry power tools from the world's leading manufacturers including:
Black & Decker
Bosch
Craftsman
DeWalt
Hitachi
Makita
Milwaukee
Porter-Cable
Ryobi
Skil
And more!
Why Types of Used Power Tools are For Sale at Azusa Pawn?
We buy power tools every day of the week, so our inventory is constantly changing. But the variety of tools we carry remains consistent. On any given day at Azusa Pawn near Baldwin Park, you'll find power tools such as: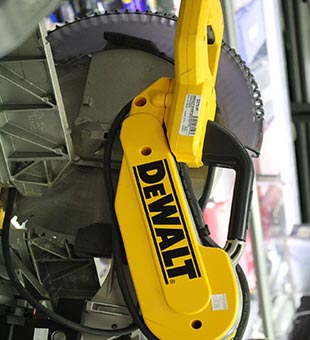 Air compressors
Air die grinders
Arc welders
Battery chargers
Bolt cutters
Brushless impact drivers
Car jacks
Cement vibrators
Chainsaws
Clamp Vices
Dual sanders
Gas generators
Heavy duty toolboxes
Lithium-ion batteries
Planers
Portable LED work lights
Pressure washers
Ratchets
Roofing guns
Sanders
Snap on sockets
Soldering Irons
Stud finders
Swivel Sockets
Tap & die sets
Vibration sanders
Voltage testers
Many other specialty and hand tools!
Should I Buy Used Power Tools from a Pawn Shop?
Tools are some of the best items to buy at a pawnshop in the San Gabriel Valley. After all, many of the power tools that we sell have only been used a couple of times! So, there's no reason to pay full price at a traditional retailer when you can find the perfect tool for your needs for a fraction of the price. Power tools are known to be some of the best finds at pawn shops, and Azusa Pawn has a huge selection in our store on Gladstone Street, and in our online store.
At Azusa Pawn near Baldwin Park, we only buy power tools that work. So we are happy to turn on any tool you're considering buying. We also don't sell power tools that are rusted or corroded. So you can be sure that the power tool you buy from our shop will work as intended. Azusa Pawn is a member in good standing of the California Pawnbrokers Association, so we hold ourselves, and the products that we sell to the highest standards.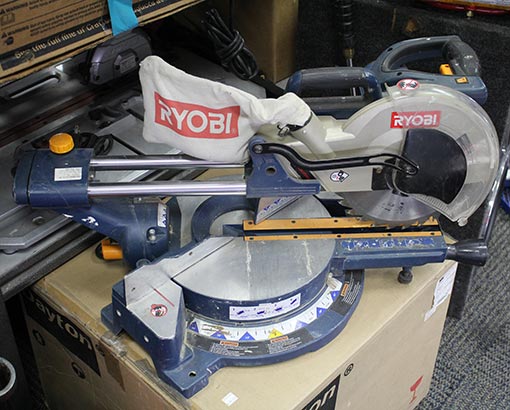 Visit Azusa Pawn Today for the Best Selection of Used Power Tools
As the San Gabriel Valley's favorite pawnshop, Azusa Pawn is open from 8:30 am- 6:00 pm every day to best serve you. We also regularly post new items we buy on our Facebook page, so if you want to be among the first to see new items when we get them, be sure to follow us.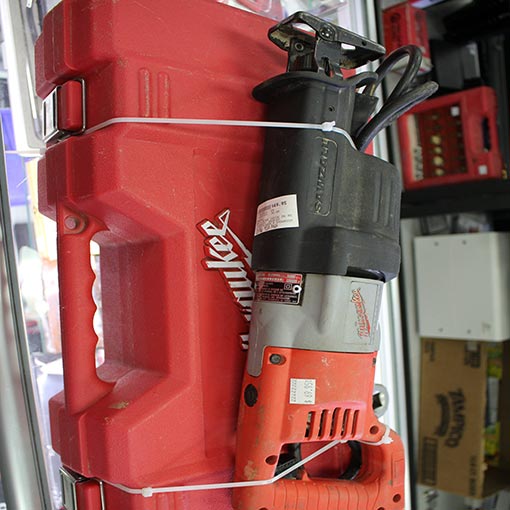 While you're here, don't forget to shop our amazing selection of other items, including:
Antiques
Autographed Sports Memorabilia
Bikes
Camping, Hunting, Fishing, Hiking Gear
Collectible items
Computers, Tablets, and Laptops
Designer jewelry
Designer Sunglasses
Gold, Platinum, Silver Jewelry (including wedding rings and engagement rings!)
Instruments
Luxury Watches
Name Brand Appliances
Paintings, Sculptures
Premium Electronics
Smart Phones
At Azusa Pawn, we want you to become a customer for life. So you'll always be treated professionally by our friendly, knowledgeable team. Whether you need help selecting the best used power tool, or you're looking for a luxury gift for someone special, or you need a short-term pawn loan to get you through a tough time, Azusa Pawn is here to help. We have proudly served the communities of Baldwin Park, Azusa, Covina, West Covina, San Dimas, Arcadia Duarte, and surrounding areas for more than a decade. We look forward to showing you why Azusa Pawn is the best pawn shop in the San Gabriel Valley!
Contact Info
Azusa Mega Pawn

1028 West Gladstone Street, Azusa, California 91702
Working Hours
OPEN SIX DAYS A WEEK
MON - SAT 9:00AM - 6:00PM