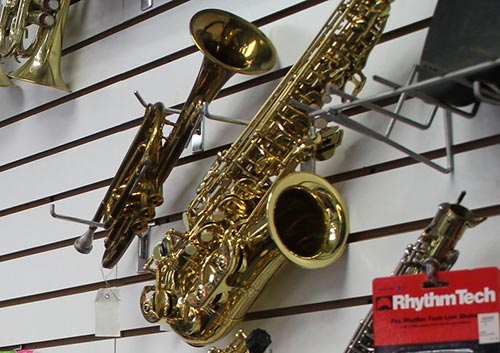 At Azusa Pawn, we can get your student outfitted quickly, economically, and without the commitment of a rental contract. We always have a great selection of the most popular instruments, such as saxophones and trumpets.
Are you a professional musician, music teacher, music student or in the school band? Azusa Pawn has new and used musical instruments and accessories you need at great prices!
Saxophones
Clarinets
Flutes
Trumpets
String Insturments
Percussion
Keyboards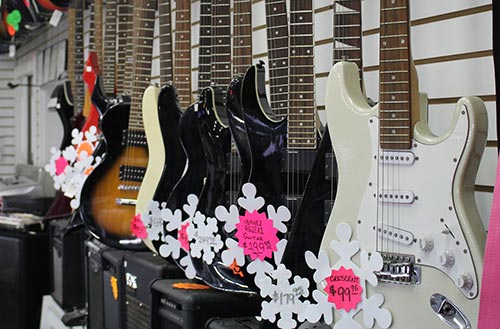 We are one of the San Gabriel Valley's secret weapons for great prices on guitars and other stringed and fretted instruments. Visit our showroom to see our amazing selection and to stock up on peripherals like cleaning supplies and strings.
Azusa Pawn has a great selection of stringed instruments, one of the best in the Los Angeles County. We carry new and used Guitars, Vintage Guitars, Bass Guitars, Mandolins, Banjos, Ukuleles, Electrics and Acoustics, Accessories, Guitar amps and Bass amps.
Strings (Steel, Nylon and Bass)
Picks
Slides
Straps
Tuners
Effects Pedals
Stands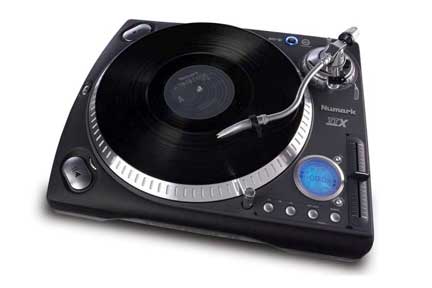 You can often find everything you need to keep the party going when you shop for DJ equipment at Azusa Pawn. Find cables, mixers, turntables and more in our showroom or online. Whether you are a beginner or a seasoned pro, we can help you buy or sell the gear you need at any experience level.
Whether you're a pro or just getting started, Azusa Pawn has the D.J. equipment you need to get the job done and keep the party going. If you're looking for the highest quality equipment at the lowest prices, please come in and see what we have to offer.
Turntables
Mixers
Speakers
Amplifiers
Cables
Headphones
Fog Machines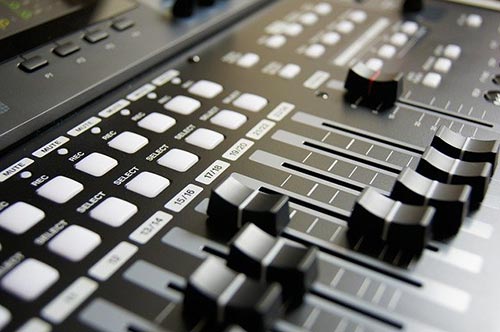 Start or improve your home recording studio with the help of Azusa Pawn's great prices and selection. Find that last piece to make your recording dreams come true. We are always buying recording equipment in good condition, such as microphones, mixers, headphones, and more. Get more for your gear at Azusa Pawn.
We at Azusa Pawn carry many of the most respected brands in audio recording equipment such as Presonus, Alesis, Yamaha and Marantz. We carry all types of recording equipment including:
Mixers
Processors
Monitors
High End Headphones
Microphones
Audio Cables
Contact Info
Azusa Mega Pawn

1028 West Gladstone Street, Azusa, California 91702
Working Hours
OPEN SIX DAYS A WEEK
MON - SAT 9:00AM - 6:00PM