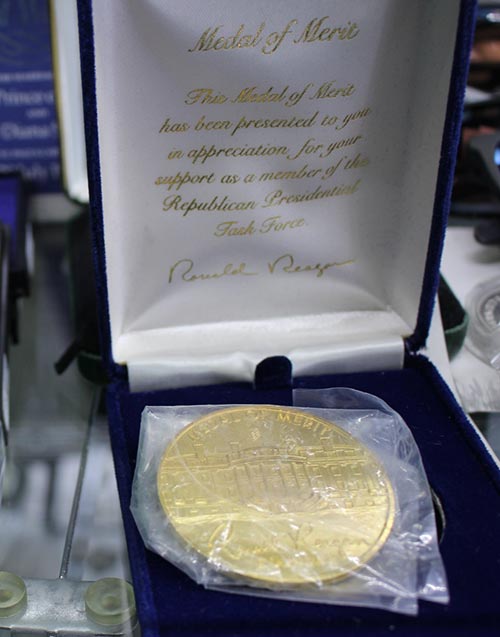 Visit us to find out why Azusa Pawn is the San Gabriel Valley's best kept secret for coin collectors all over Southern California. Whether you are looking for the next addition to your collection or are ready to part with some coins, our experts can help.
We Buy, Sell and Loan on all types of rare and valuable coins and our inventory of individual, sets, rolls and collections is always changing so you never know what you may find in our showroom.
We deal in coins of all types, including rare and certified coins. We can help coin collectors at every stage find the next great addition to their prized collection, or to get the most value for items they are looking to sell or get a loan against. Our in-house experts are friendly and knowledgeable. No matter what is in your coin collection, we can help you get top dollar for your valuable coins.
American Coins
Ancient Coins
Quarters – Bust, Barber, Seated Liberty, Standing Liberty and Washington
Dollars – Morgan Silver Dollar, Presidential, Silver Eagle, Peace Dollar, Eisenhower, Seated Liberty, Sacagawea and Trade
Dimes – Bust, Seated Liberty, Mercury Dime, Barber and Roosevelt
Nickels Buffalo, Shield, Liberty, Jefferson and Westward Journey
PenniesLarge, Indian Head, Lincoln Head, Bicentennial and Flying Eagle
All coins of value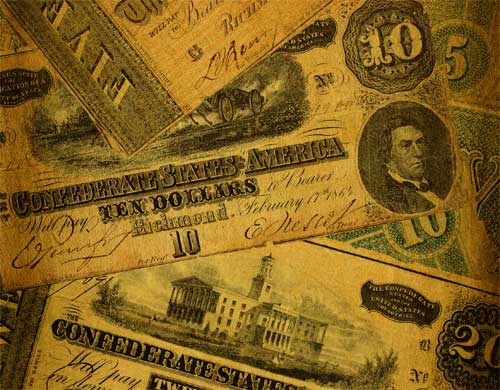 Azusa Pawn offers an outstanding selection of collectible foreign and domestic currency. We also pay top dollar for your collectible currency, so if you need to buy, sell, or pawn currency, call (626) 334-2274 or visit us today.
Offering the best rates in town! We buy, sell and offer loans on valuable currency both foreign and domestic. Currency notes have been a big part of the coin collecting world and some pieces of currency are worth a tremendous amount of money today! If you are a currency collector then you are always on the lookout for new places to find great deals on hard to find, rare and valuable currency notes to complete or simply grow your collection. If this is the case mark us down as one of your new spots to find deals on all types of currencies including:
American Currency
Wood Choppers
Silver Certificates
Gold Certificates
Nationals
Partial Notes
Collonials and More
We buy, sell and offer loans against the value of currency both foreign and domestic. Currency notes are becoming increasingly popular as collectibles. However, reliable places to find high-quality currency to add to your collection, or to get high value for your notes, are hard to find. Thankfully, that's where we come in! We are a great source of quality additions to your currency collections, or to sell or obtain a loan against the value of your currency notes.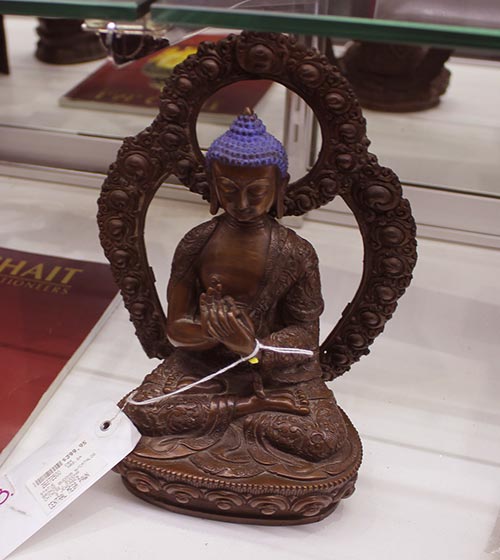 From the unusual to the routine, Azusa Pawn always has an outstanding variety of antiques on hand. Our inventory of high-quality antiques is always changing, so be sure to visit us often. You never know what you'll find. When you need to sell or pawn your antiques, we can help.
Going Antiquing? Antique collectors that have been to our shop know that we are a great place to keep up with as we have a constantly changing inventory and you never know what types of antiques you may find. We are also a great place to quickly sell your antiques for top dollar or antiques you have inherited and have no use for. From finds in the attic to estate items and everything in between if you have a need to buy, sell or even get a cash loan on an antique of value we are the place to come to.
We are the local antique dealer's secret weapon for hard to find or unique items. If you have an antique that you hope to turn into quick cash, bring it in and let us make an offer. We are always looking to build up our inventory of high-quality antiques from all eras and types.
Silverware
Plates and Dishes
Jewelry
Typewriters
Clocks and Watches
Paintings
Games and More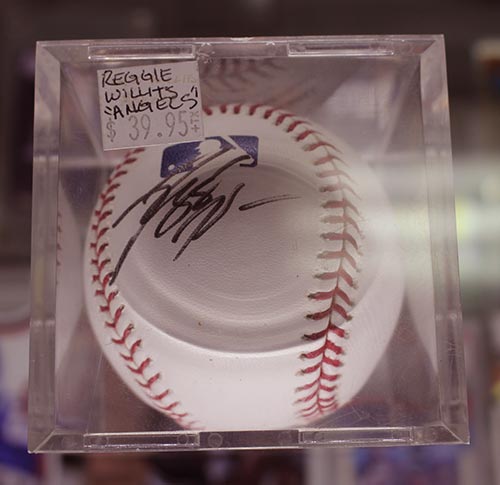 Come see why Azusa Pawn is the secret weapon for collectors all over Southern California. Find the next piece to your Personal Collection in our showroom or online store. When you're ready to part with some cards, autographs, or other memorabilia, no one beats our prices or loan terms.
Sports fans who love to collect those valuable pieces of memorabillia we are the place for you. We are always ready to buy, sell, trade or loan cash on anything sports related that has value. We carry items from every sport including Baseball, Football, Hockey, Tennis, Golf and more Items Such As:
Autographed & Non Autographed
Trading Cards
Photos
Plates
Jerseys
Posters
Gloves, Balls, Helmets and more
Do you have sports memorabilia that you don't know what to do with, or that you hope to turn into quick cash? We buy and sell sports memorabilia from all sports, eras, and type of item. From autographed baseballs to graded and slabbed trading cards, we are always excited to make you an offer on your collectibles.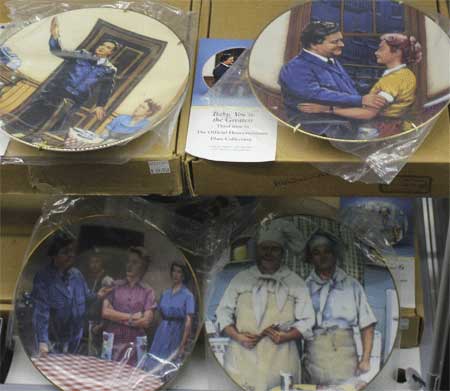 With Hollywood in our backyard, Azusa Pawn always has lots of great memorabilia on hand for collectors and fans of film and TV alike. From autographed photos of golden-age stars, to action figures of today's hits, we always have a steady rotation of must-haves for collectors.
Our proximity to Hollywood means that we always have an interesting stock of film and television memorabilia, and that we are always looking to add more! You can find unique items of every stripe, from autographs to action figures.
Autographed and Non Autographed
Pictures
Posters
Plates
DVDs
Figures and Dolls
Activity Sets
And much more
Contact Info
Azusa Mega Pawn

1028 West Gladstone Street, Azusa, California 91702
Working Hours
OPEN SIX DAYS A WEEK
MON - SAT 9:00AM - 6:00PM