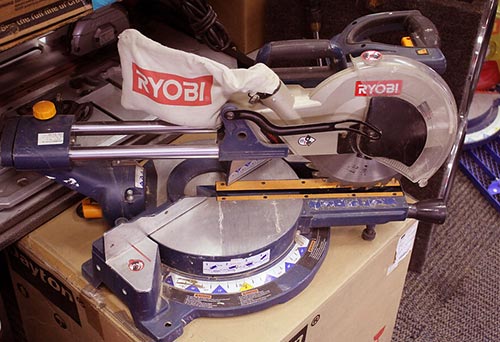 When you need to buy, sell, or pawn power tools in the San Gabriel Valley, Azusa Pawn should be your one stop shop. We are always buying. Find a high-quality selection of power tools to rival any nearby retail chain, all at reasonable prices!
Looking for the right tool for the job? Azusa Pawn has an extensive selection of Power Tools and Supplies from all the major brands including Skil, Porter-Cable, Bosch, DeWalt, Hitachi, Makita, Milwaukee, Ridgid, Black and Decker, Craftsman, Ryobi and more. We offer great deals on power saws, drills, wrenches, and just about any power tool you can think of.
Battery, Air and Electric
Drills
Saws
Jack Hammers
Wrenches
Blowers
Mowers
Grinders
Planers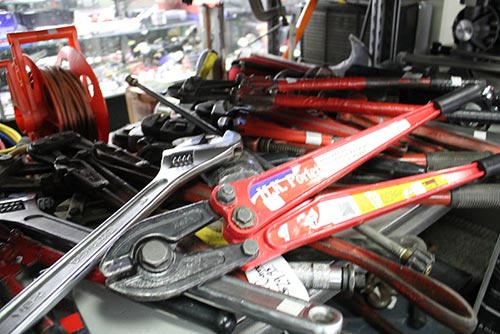 Whether you are a licensed tradesperson or a do-it-yourselfer, Azusa Pawn has the hand tool you need to get the job done. We are always buying hand tools in good condition as well, so see us first when you need to make some space in your toolbox.
We have the best prices in town on the tools you need!
You can find a wide selection of hand tools for any job here in our showroom. We carry high-quality brands at amazingly low prices! Our inventory is constantly changing so odds are you will find the tool you are looking for just about any time you need it. from service professionals like plumbers and mechanics to do it yourselfers when it comes to finding the hand tools you need we have you covered.
Wrenches
Pliers
Hammers
Saws
Pouches
Tap & Die Sets
Knives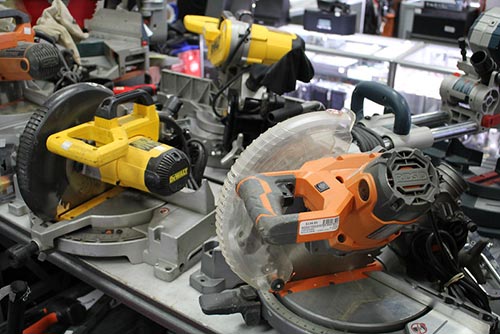 For everything from tough chainsaws to precision jigsaws, Azusa Pawn has the right saw for almost any type of job. We put high-quality saws within reach for budget-conscious builders. Visit us online or in person to see what kind of saws we have to offer.
If you are in the market for a new reciprocal saw or perhaps you are doing a project that requires the precision of a jigsaw. Whatever the job is if you need a great saw and are working on a budget visit our shop and see just how far your dollar will go! We carry all the top brands and have a huge selection to choose from.
Our Power Saw Inventory Includes:
Cut Off Saws
Table Saws
Reciprocating Saws
Jig Saws
Pole Saws
Chain Saws & More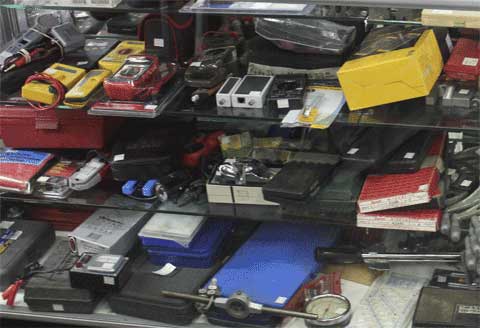 Visit our showroom or online store to see how we can help you find the perfect electronic device for any job or project. When you need the precision of an electronic tool, we have what you're looking for. Find great prices on stud finders, voltage meters, measuring equipment, and more.
If you are an engineer, surveyor, mechanic or any professional that uses electronic tools you will find a great selection on the tools you need here at our shop. We test all of our tools for functionality and duarability to make sure that our customers are getting a great buy.
Stud finders
Measuring Instruments
Gauge Meters
Voltage Testers
Soldering Irons
GPS Systems & More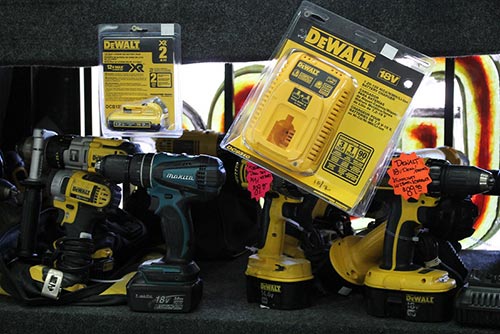 Our selection of drills and nailers is unmatched in the San Gabriel Valley. From light duty nailers to heavy duty drills and bit sets, you will find it at Azusa Pawn. Visit our online store or in person to see the types we are always buying, selling, and pawning.
Tools To Get The Job Done
From roofers and carpenters to handymen and general contractors we see our fair share of professionals and individuals looking for Drills and Nail guns. We do not disappoint as we carry all types of nail guns from heavy-duty roof nailers to light finishing guns and our drill selection is amazing as well. here at Azusa Pawn we love helping you get the job done.
Drill Press
Concrete Drills
Cordless Drills
Impact Drills
Roofing Nail Gun
Finishing Nail Guns
Drill Bits and Bit Sets
Contact Info
Azusa Mega Pawn

1028 West Gladstone Street, Azusa, California 91702
Working Hours
OPEN SIX DAYS A WEEK
MON - SAT 9:00AM - 6:00PM