Find Great Electronics at Azusa Pawn
Azusa Pawn is proud to offer great prices on high-quality electronics of all kinds. We also offer the most for your gently used electronics if you want to pawn or sell.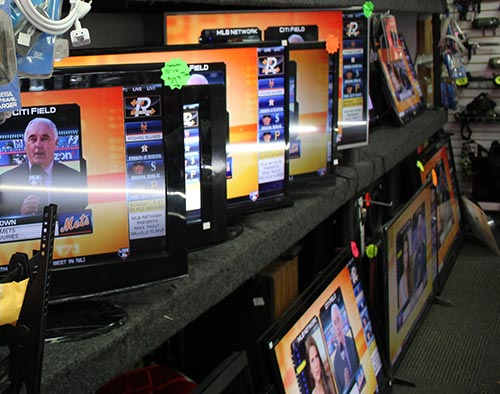 We only buy and sell high-quality televisions and Blu-ray players, so you know you will always find the set-up of your dreams at Azusa Pawn. We can also get you cash in hand in minutes for your good-condition televisions and Blu-ray players.
Televisions / Blu-Ray and DVD Players
Azusa Pawn always has a wide selection of televisions to choose from. We also stock Blu-Ray and DVD players, as well as a library of discs to begin or fill out your collection!
We have televisions of all sizes to accommodate any room, and the media players to complete your home entertainment set up.
Our most popular brands include:
Sony
LG
Samsung
Philips
Toshiba
Sharp
Vizio
Be sure to browse our extensive selection of current and classic films and television shows on DVD and Blu-Ray!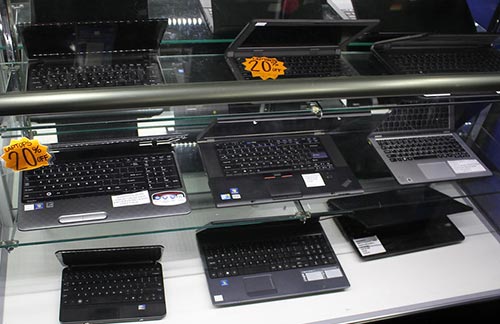 Azusa Pawn has everything you need to set up your work or study station. From laptops, desktops, printers and peripherals, you will find it here in our showroom and online store. Shop top computer and computer equipment brands with confidence.
Whether for work or play, we have the desktop or laptop computer and computer accessories you need. We offer great prices on computers from such top brands as:
Apple
HP
Lenovo
Sony
Toshiba
Dell
We also carry computer peripherals and accessories such as:
Monitors
Speakers
Printers
Scanners
Keyboards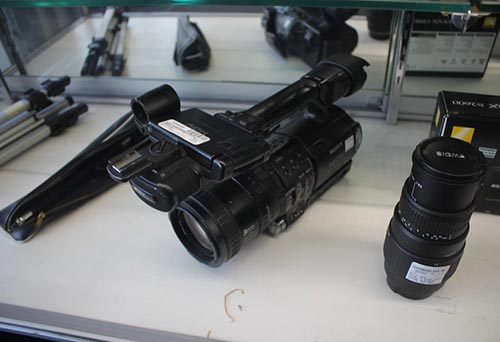 Level up your photography or videography practice at unreal prices. Or get top dollar for your equipment when you no longer need it or when it's time to take the next step up. Azusa Pawn has the camera bodies, lenses, and tripods you need, and more.
For everyone from beginners to seasoned professionals, we have the camera and camera accessories to take your work to the next level. Find film, handheld and DSLR cameras from brands such as:
Nikon
Canon
Olympia
Panasonic
Samsung
You will also find great accessories like:
Lenses
Cases
Tripods
Memory cards
Microphones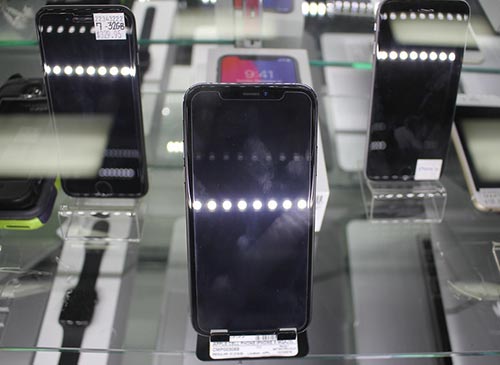 When you need to buy, sell, or pawn anything from an alarm clock to a cutting-edge GPS unit, Azusa Pawn has you covered. Visit us online or in person to check out our extensive and always changing inventory.
Personal electronics are a big part of nearly everyone's daily life – that's why we're proud to offer amazing prices on personal electronics that will help you get the most out of your day. We carry:
Tablets
E-readers
Cell phones, smart phones, and two-way radios
GPS
Headphones
Alarm clocks
MP3 Players
For almost any need, we have a personal electronic item that will work for you.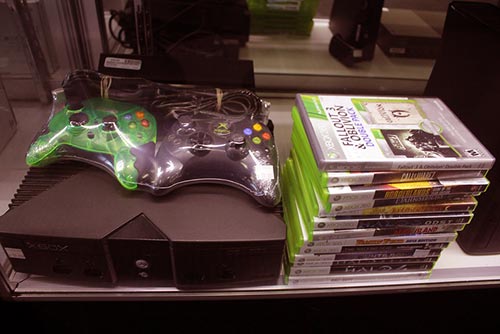 Find everything you need for your ideal gaming set up at Azusa Pawn. We always have an extensive library of games for nearly every console, as well as accessories to help maximize your system. Get more for your games when you buy, sell or pawn at Azusa Pawn.
Video Games and Video Game Consoles
It's never been easier or more affordable to get the console and games of your dreams when you shop at Azusa Pawn. From classics to recent releases, we have the games and systems that will provide hours of fun.
We carry top consoles and games for:
Nintendo Switch
Gamecube
Playstation 3 &4
Xbox
We also carry peripherals and accessories to get the most out of your system, such as:
Extra controllers
Cables
Gaming headphones
Call or Visit for More Info!
Our inventory is constantly changing, so you never know what new treasure you'll find in our shop or our online store.
If you want to pawn or sell your personal electronics, such as computers, video games or more, we offer the best deals and fairest terms anywhere.
Call or visit us at 1028 West Gladstone Street in Azusa or give us a call at (626) 334-2274 – we'd love to hear from you and can't wait to show you why we are fast becoming the San Gabriel Valley's #1 resource for electronics!
Contact Info
Azusa Mega Pawn

1028 West Gladstone Street, Azusa, California 91702
Working Hours
OPEN SIX DAYS A WEEK
MON - SAT 9:00AM - 6:00PM