Pawning Jewelry in Covina
Pawning jewelry in Covina couldn't be any easier when you come to Azusa Pawn. Our experienced team members can examine your jewelry and offer you a pawn loan in minutes. If you decide to accept the loan, you'll leave our pawn shop with cash in your pocket in just minutes.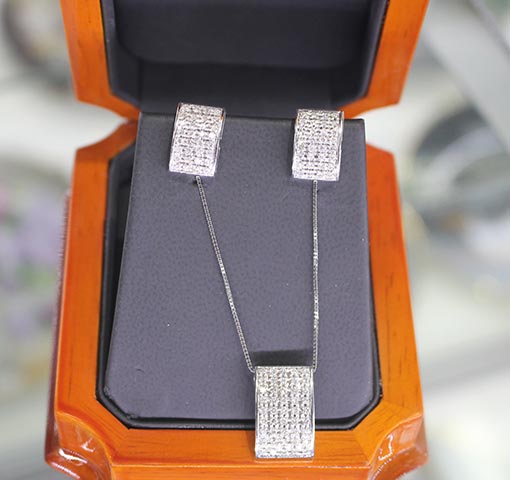 At Azusa Pawn near Covina, we accept a variety of jewelry as collateral for pawn loans including:
Designer Jewelry
Diamond Bracelets
Diamond Earrings
Engagement Rings
Gemstone Earrings, Necklaces, Bracelets
Gold Earrings
Gold, Platinum Hoop Earrings
Gold, Silver Anklets
Luxury Watches
Necklaces and Chains (Gold, Silver)
Tennis Bracelets
Wedding Rings
And more!
How Pawn Loans for Jewelry Work in Covina
Pawn loans for jewelry begin with you bringing in your item(s). Our knowledgeable staff will examine your jewelry and make you an offer. The offer of your pawn loan will be based on a percentage of the item's value. If you decide to accept the offer, your loan paperwork will be drawn up.
Your jewelry will serve as the only collateral. Your pawn loan is not contingent upon your credit whatsoever. We do not check your credit, require banking information, co-signers, or anything else. We simply collect your item and provide you with cash on the spot.
Pawn loans for jewelry at Azusa Pawn in Covina come with easy to understand 4-month terms. You'll make a payment each month, and once the loan is paid off, we will return your jewelry.
At Azusa Pawn, we understand that sometimes things happen. If you're not able to make your full payment during the four-month period, just be sure to keep current with the interest on your loan. If you make the interest payments each month, we can renew your loan, or extend it if necessary. If you fail to keep up with the interest, you will forfeit your jewelry.
Your pawn loan will remain confidential, and we will only deal with you, as the owner of the jewelry. However, if you're in a bind, you may have a friend or family member make an interest payment on your behalf.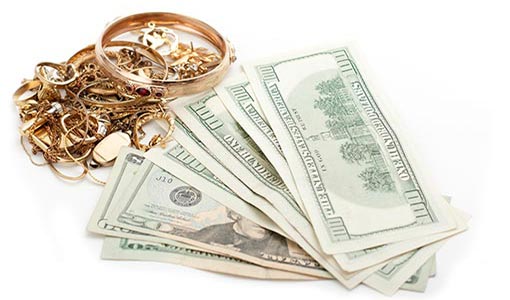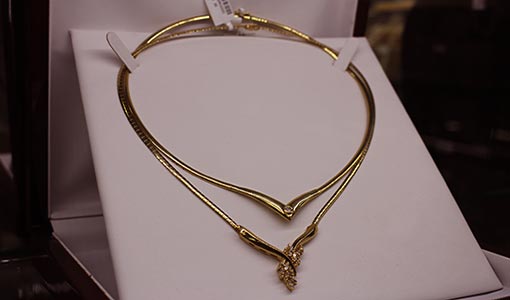 Why Azusa Pawn is the Best Shop for Pawning Jewelry
For more than a decade Azusa Pawn has provided pawn loans to our customers from Azusa, Baldwin Park, Covina, Glendora, San Dimas, Arcadia, West Covina, Monrovia, Duarte and surrounding areas. Our friendly, professional team is eager to help you through a financial bind with a short-term pawn loan, using your jewelry as collateral today.
In addition to accepting jewelry as collateral for providing a pawn loan, we also offer pawn loans on a variety of other items including: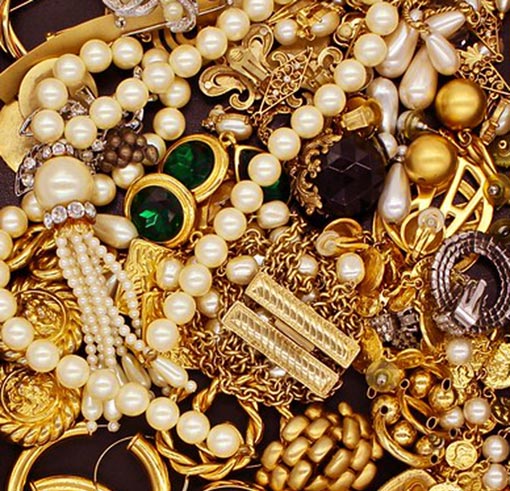 Antique, Rare, Foreign Coins
Collectibles
Designer Handbags
Electronics
Luxury Watches
Film & Television Memorabilia
Musical Instruments
Sporting Equipment
Outdoors Equipment & Gear
Smart Phones
Tablets
Desktop Computers
Laptop Computers
DJ Equipment
Power Tools
Much More
Azusa Pawn is a proud member of the California Pawnbrokers Association. As a top-reviewed pawn shop near Covina, we are fully compliant with all local and state regulations. To best serve you, we are open 7 days a week from 8:30 am – 6:00 pm.
Contact Info
Azusa Mega Pawn

1028 West Gladstone Street, Azusa, California 91702
Working Hours
OPEN SIX DAYS A WEEK
MON - SAT 9:00AM - 6:00PM