Azusa Pawn is Duarte's best place to buy and sell designer watches
A designer watch is much more than an accessory. It is a statement, a keepsake, an heirloom, even an investment. That's why, when you are looking to buy or sell a designer watch in Duarte, you deserve the best value and treatment. You will find both at Azusa Pawn.
Designer watches are also perfect gifts to commemorate milestones such as weddings, graduations, and promotions. No matter your reason for buying a designer watch, you will find a great selection of all the top brands in our cases.
When you want to sell your designer watch, you will find no greater prices or flexibility than you will at Azusa Pawn.
Being one of the fastest-growing pawn shops in the greater Duarte area means that we always have a great selection of watches available, all at incredible prices. It also means that we are always buying!
If you live in or near Duarte, Azusa Pawn is the place near you when you need to buy or sell a designer watch.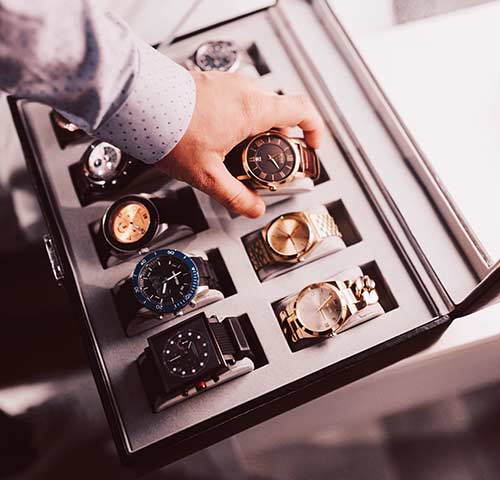 Selling a designer watch at Azusa Pawn:
Azusa Pawn offers top dollar for all brands and models of designer watches. You will not find a better place or price for your watches. Unlike other methods of selling watches in and around Duarte, such as retail jewelers or other resellers, we work quickly to get you the price you deserve, and get you cash in hand for your designer watch in minutes.
Thanks to our dedication to becoming the #1 resource for designer watch collectors in the San Gabriel Valley, we are interested in buying watches of all types and at any price level.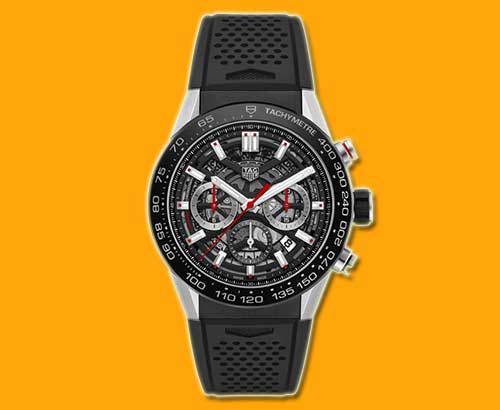 Buying a designer watch at Azusa Pawn:
Find your next bold statement wrist statement, or the perfect designer watch to mark special occasions, at Azusa Pawn.
Our inventory is constantly changing, so you never know what designer watches you will find. We tend to feature high quality watches from makers like:
Swatch
Omega
Tag Heuer
Patek Philippe
Movado
Gucci
And more!
Why should you buy or sell designer watches at Azusa Pawn?
Azusa Pawn specializes in things like fine jewelry and watches definitely fit into that category. We are proud have knowledgeable experts on staff who can help you get the perfect watch for you at an unbeatable price.
Also, we are hold ourselves to a high standard that fully exceeds California pawn shop regulations. We take customer safety and satisfaction seriously. We aim go to above and beyond your expectations at every transaction.
If you live in or near Duarte or in any of the surrounding communities that make up the San Gabriel Valley, visit Azusa Pawn today to let us become your resource for all watch buying and selling needs!
Contact Info
Azusa Mega Pawn

1028 West Gladstone Street, Azusa, California 91702
Working Hours
OPEN SIX DAYS A WEEK
MON - SAT 9:00AM - 6:00PM