A Rolex is more than just a watch
At Azusa Pawn, we know that a Rolex is more than just a simple watch. It is a statement, an investment, even an heirloom. That's why, when you are looking to buy or sell a Rolex, your first and only call should be to your local Rolex experts. If you live in or around Glendora, California, you will find your local expert at Azusa Pawn.
Buying your Rolex at Azusa Pawn
Buying a pre-owned Rolex is a smart move. Similar to buying a car, buying used means incredible savings. At Azusa Pawn, we make buying a Rolex easy and satisfying. No high-pressure sales, no credit checks, no prying into your personal details like you would endure at a big box jewelry chain. Here's how and why to visit Azusa Pawn when you want to buy a Rolex watch:
You will find only genuine Rolex watches in our cases.
We have a generous return policy if you are unsatisfied with your Rolex
When you visit us to buy your Rolex, keep the following in mind:
Have a budget in mind
Do your research on the model of the Rolex you are interested in
Don't be afraid to negotiate!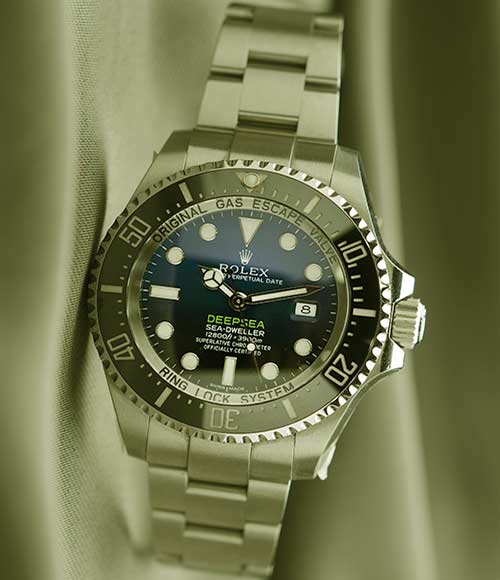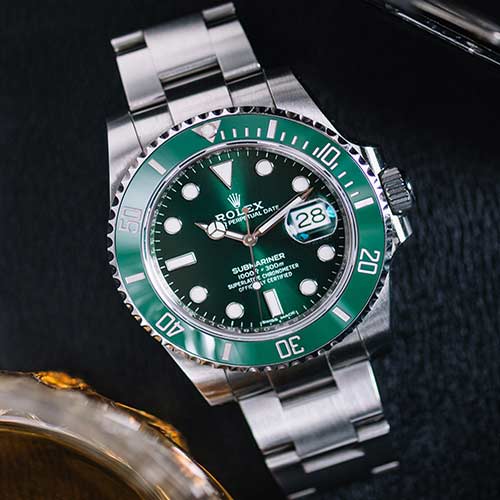 Selling your Rolex to Azusa Pawn
When you need quick cash, your Rolex can come in handy. At Azusa Pawn, you can turn your Rolex into cash in hand in minutes. Or you can obtain a pawn loan against the value of your watch; when you repay your loan within the agreed upon terms, you will get your watch back, which means that you can start the process over again if necessary.
When you're ready to sell or pawn your Rolex, here's how to get the most for your luxury watch:
Give it a safe clean
Gather all certifications and packaging
Research completed sales of similar models
Have realistic expectations
Don't be afraid to negotiate!
Thanks to our years of experience in buying, selling, and pawning Rolex watches, we are always ready to offer you a fair price.
Experience the difference at Azusa Pawn
We are dedicated to becoming Glendora's most trusted resource when it comes to buying and selling pre-owned Rolex watches. We are conveniently located near downtown Glendora and are open seven days a week.
The Rolex experts at Azusa Pawn are renowned for their extensive knowledge. Also, we offer a safe and secure location for all your Rolex buying and selling needs, located only a few minutes' drive from Glendora.
Additionally, we are held to a high standard and are fully compliant with all California regulations. We take customer safety and satisfaction seriously and aim to exceed expectations at every transaction.
If you live in or near Glendora, or in any of the surrounding communities that make up the San Gabriel Valley, visit Azusa Pawn today.
Contact Info
Azusa Mega Pawn

1028 West Gladstone Street, Azusa, California 91702
Working Hours
OPEN SIX DAYS A WEEK
MON - SAT 9:00AM - 6:00PM