Buy or Sell a Patek Philippe Watch in Glendora
As one of world's most sought-after watchmakers, Patek Philippe watches are in constant demand in Southern California. But you don't have to pay full price for these designer items. At Azusa Pawn we buy and sell Patek Philippe watches along with watches from other designers including Breitling, Tag Heuer, Rolex and more. So whether you're looking to cash in on your designer watch, or you're looking to add to your watch or jewelry connection, Azusa Pawn buys and sells premier products seven days a week.
Tips for Buying a Patek Philippe Watch from a Pawn Shop
Follow these three steps for getting a great deal on a luxury watch at a pawn shop.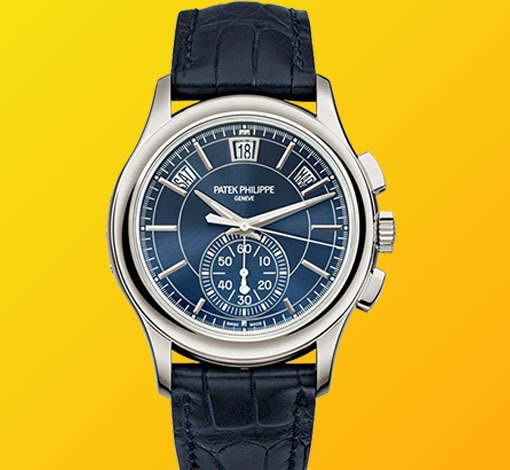 1. Cash is Best
You'll be able to negotiate a better price on a watch from a high-end designer such as Patek Philippe if you bring cash. Cash eliminates fees charged by credit card companies. Those savings can then be passed on to you to get even better price on your purchase. When in doubt, cash is always best at a pawn shop.
2. Set a Firm Budget
To avoid overpaying or cutting it too close for your financial comfort, set a firm budget and stick to it when shopping for luxury items. Having a "hard line" may even help you to negotiate a better price for the item.
3. Research Current Watch Values
It helps to have an idea how much a Patek Philippe watch costs at retail stores. You may also look for them for sale online. This can prepare you for offers you want to make, or let you know if a certain brand is out of your price range. You can then search for a different watch manufacturer, which may be priced more in line with your budget.
Tips for Getting the Most Money When Selling a Watch
To get the most immediate cash for your designer watch in Glendora, follow these six tips.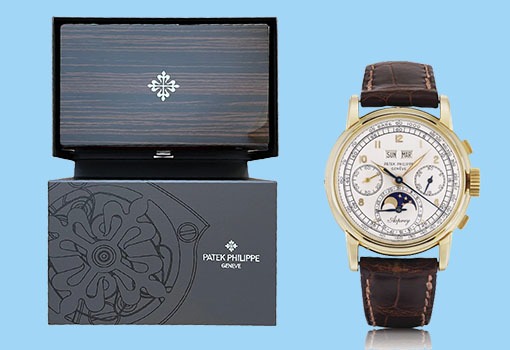 1. Clean the Watch
Patek Philippe watches that are in good condition and look nice and clean will get better offers. Before you bring your watch to the shop, wipe it down gently with a soft cloth. Avoid harmful cleaners, or abrasive cleaning tools. A lightly moistened towel should work perfectly.
2. Put in a New Battery if Necessary
If your watch has stopped, be sure to put a new battery in for trying to sell it. Reputable pawn shops only buy luxury items that work, so it's important to show that the watch isn't broken.
3. Know What it Is Worth
Before you bring a Patek Phillipe watch to a pawn shop to sell for fast cash, look for current prices of the same watch or a comparable watch. Remember, a pawn shop will only buy it for a percentage of its value.
4. Bring the Watch Box
If you kept the original box, packaging, tags, or verification of authenticity, bring it to the pawn shop along with your watch. Designer items that have their original packaging can get you a better offer.
5. Don't Forget I.D.
When you're selling a watch, or anything else to a pawn shop, the shop will need to verify your I.D. So, bring a suitable form of identification (driver's license, state I.D., passport) with you when you head to the shop.
6 It Never Hurts to Ask for More Money
Negotiation is part of a day in the life of a pawn broker. So feel free to make your case for why you need a better offer on your watch. We welcome negotiation at our shop.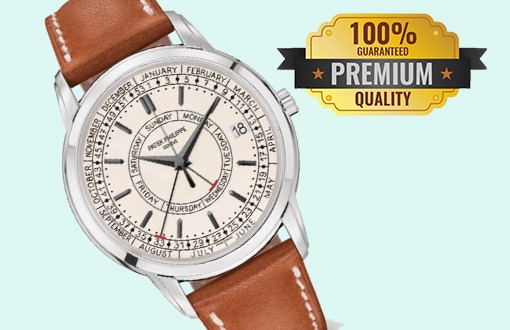 Best Pawn Shop for Luxury Items in the San Gabriel Valley
Azusa Pawn buys, sells and loans money on luxury items in the San Gabriel Valley. As a member in good standing of the California Pawnbrokers Association, we are fully compliant with all local and state regulations.
Azusa Pawn is open 7 days a week from 8:30 am – 6:00 pm to best serve you from our shop located at 1028 W. Gladstone Street in Azusa. We look forward to working with you!
Contact Info
Azusa Mega Pawn

1028 West Gladstone Street, Azusa, California 91702
Working Hours
OPEN SIX DAYS A WEEK
MON - SAT 9:00AM - 6:00PM