Looking for a place to buy, sell or pawn coins?
Azusa Pawn is the #1 choice for coin buyers, sellers, and collectors all over the San Gabriel Valley. You never know what you will find, so the next time you are looking for a one-of-a-kind addition to your collection, visit us first.
Being one of the fastest growing pawn shops in Azusa means that we always have a great selection of coins for you to choose from. From sets to individual coins, we strive to satisfy the needs of our local coin collecting community.
We buy, sell and make pawn loans against all kinds of coins, including:
Ancient coins
Rare coins
Commemorative coins
Uncirculated coins
Foreign coins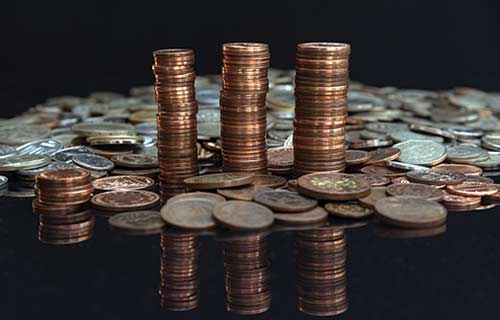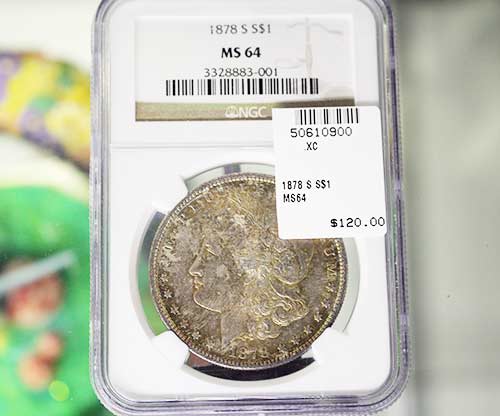 Turn your coins into a cash loan in minutes
When you need a quick cash loan, you can use your coins to obtain a safe, confidential cash loan. Repay your loan in time and get your coins back – it's that simple! We offer competitive loan rates and terms and will work with you to make your loan fit your lifestyle and goals.
Looking to buy but can't visit us in person? No problem!
Don't let geography keep you from adding that must-have coin to your collection or investment! Our online store rivals any auction site, or person to person sales apps. Be sure to visit often, because our inventory is constantly changing. You never know what you will find – when you see a coin or coins that you like, don't hesitate! Our great prices on collectible coins mean that items aren't available for long.
Why buy, sell or pawn your coins at Azusa Pawn?
As members of the Azusa community, we are committed to stocking only the highest-quality items we can find. We have many safeguards in place to ensure that we only buy, sell or pawn legitimate items in collectible condition. We will work with you to help you get the coins you need and want. When you buy from Azusa Pawn, you know that you are getting a coin that you will be proud to have in your collection for years to come.
When you need quick cash, we are the best place to sell or pawn your coins. We want to help you quickly get you the cash you need. Unlike selling your prized coins to collectors online or at a yard sale, your items will become cash in hand in minutes, without having to deal with insurance or shipping and handling fees.
Savvy collectors in the San Gabriel Valley can stay ahead of collecting trends by buying and selling at the right time. Azusa Pawn is eager to be your partner in your collecting adventures.
Don't overpay for the next addition to your collection, and don't let neglected coins gather dust! Turn them into quick cash at Azusa Pawn.
Contact Info
Azusa Mega Pawn

1028 West Gladstone Street, Azusa, California 91702
Working Hours
OPEN SIX DAYS A WEEK
MON - SAT 9:00AM - 6:00PM