Azusa Pawn is your local resource for your computer needs
Azusa Pawn should be your first call when you need to buy, sell, or pawn a computer. From desktop setups to portable but powerful laptops, we are always buying and selling the foundations of your ideal workstation for home, school, or business.
Being one of the fastest-growing pawn shops in the San Gabriel Valley means that we always have a great selection of computers on hand, all inspected and ready to work for you.
If you live in the Azusa area, Azusa Pawn is the place near you when you need to buy, sell, or pawn computers any type. We are open seven days a week and are always here to help you.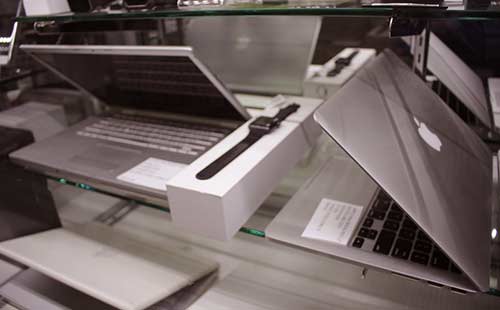 A new computer can make a huge difference
If your current computer is more than five years old, you may need to upgrade. Even if your computer works just fine, many older computers cannot accept the latest security patches and software.
Even more important, a newer computer is usually faster and more dependable than the previous generation of laptop and desktop computers.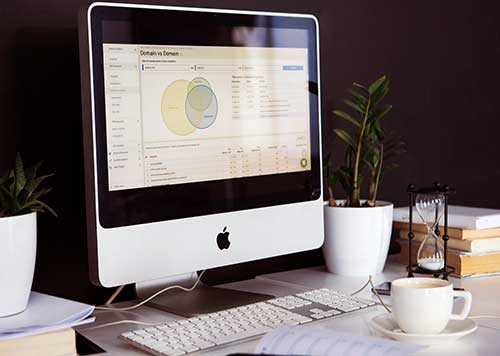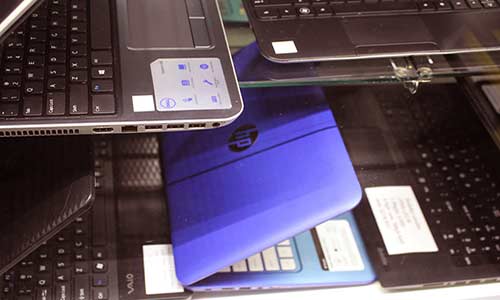 At Azusa Pawn, we carry only recent models of laptop and desktop computers, and all accessories.
Here are more great reasons why you should consider upgrading your computer system today at Azusa Pawn:
Prices that are a fraction of retail for brand name quality
A newer computer can make remote work or learning easier
Newer computer displays deliver vibrant, life-like colors
The right computer system takes your work to a whole new level
Whether or for work, school, or just to learn or have fun, the right computer system makes learning and working easy.
If you haven't yet experienced the speed and power of an efficient computer system, it's time to see what all the fuss is about. Azusa Pawn can help – we have a collection of some of the top brands of computers, from such brands as:
Apple
ASUS
Dell
Sony
And more – contact us to see what we have in store!
We also have an extensive collection of accessories like cases, batteries, power cords, and much more.
Why should I buy, sell or pawn my next computer at Azusa Pawn?
We understand that buying used electronics like computers can feel like a gamble. That's why, at Azusa Pawn, we go out of our way to make sure you get a computer in as near perfect condition as possible. Here are just a few of the many steps we take:
We test every computer for startup and connectivity issues before buying.
Many of our items come complete with things like original packaging and power cords.
We offer a generous return policy in the unlikely event that you are not satisfied with your new computer.
We are held to a high standard and comply with all California state regulations, which means that we will never sell stolen items.
We take customer satisfaction seriously.
Contact Info
Azusa Mega Pawn

1028 West Gladstone Street, Azusa, California 91702
Working Hours
OPEN SIX DAYS A WEEK
MON - SAT 9:00AM - 6:00PM