Find the drills & nailers you need for the price you want at Azusa Pawn
When you are looking for just the right drills and nailers for any job or project, Azusa Pawn can help. Located in the heart of the San Gabriel Valley, Azusa Pawn is fast becoming the shop of choice when workers, homeowners or hobbyists need to buy, sell, or pawn gently used drills and nailers.
Being a trusted member of our community means that we always buying, selling, and pawning high-quality drills and nailers.
We buy, sell and make loans against all kinds of drills and nailers, including:
Drill presses
Cordless and electric drills
Nail guns for almost any application
And more – give us a call or visit us in person or online to see what we have and are interested in!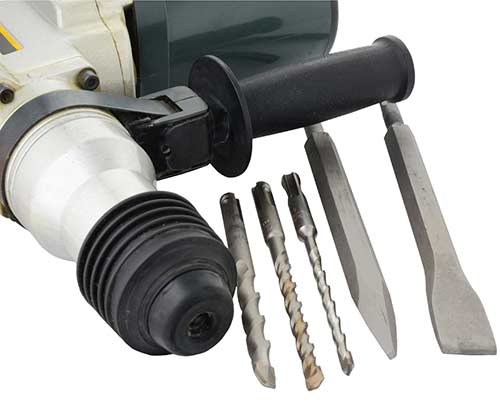 Turn your used drills and nailers into quick cash at Azusa Pawn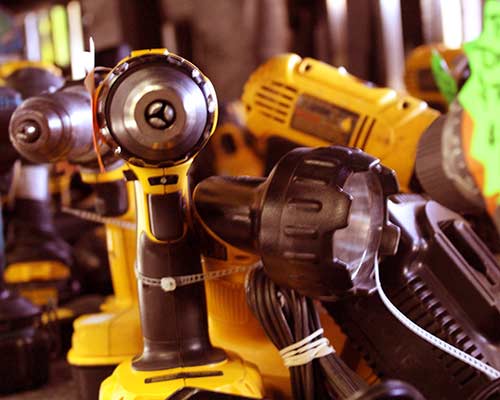 If you have drills and nailers you no longer need, or when you could use a safe, quick cash loan, go with Azusa Pawn. We are always buying and pawning drills and nailers in good condition. No matter the type of drills and nailers you have, we can help. We offer competitive loan terms and outstanding customer service.
Find the perfect drills and nailers for any job at Azusa Pawn
From heavy duty drills and nailers to diminutive drill bit sets, our inventory is constantly changing. You never know what you'll find, so visit us often in person or at our online tool shop to see what we have. But, when you find something you like, act quickly! Our low prices, in addition to our reputation for outstanding customer service, mean that items don't stay on our shelves for long.
Why buy, sell or pawn drills and nailers at Azusa Pawn?
We want to be the go-to resource for our hard-working neighbors. That is why Azusa Pawn aims to go above and beyond for our customers at every transaction, which includes stocking only high-quality drills and nailers.
We also work with you to get prices and terms that fit your life and needs. When you buy, sell or pawn your drills and nailers at Azusa Pawn, you have the peace of mind of knowing that you got a fair deal.
Our mission at Azusa Pawn is to get you the cash you need, quickly. Unlike selling your drills and nailers online or through other means, you will get cash in hand in minutes, without all the hassle of other methods.
Don't overpay for the next must-have drills and nailers for your work or home tool kit, and don't let your used drills and nailers gather dust when they could get you the money that you need. Contact us today to see how we can help you! We are open seven days a week and are always happy to answer any questions.
Contact Info
Azusa Mega Pawn

1028 West Gladstone Street, Azusa, California 91702
Working Hours
OPEN SIX DAYS A WEEK
MON - SAT 9:00AM - 6:00PM