Azusa Pawn has the fishing equipment you need at unbelievable prices!
Fishermen and women of the San Gabriel Valley, get the equipment you need for a fraction of retail price at Azusa Pawn. Regardless of if you are a deep-sea fisher, sport fisher, or just a casual local fisher, we likely have your next piece of must-have equipment at a price you will need to see to believe.
Come see why Azusa Pawn is quickly becoming Azusa's next favorite place to stock up on fishing gear.
Find a fishing paradise at Azusa Pawn
You will find pretty much anything on our shelves except live bait! We always have lots of the fundamental equipment, like rods and reels, but that's not all – we also buy and stock peripherals and other tools to help you get the most out of your next fishing trip.
We carry gear that appeals to fishermen at all levels, which means that no matter if you are building your kit from the ground up, or upgrading to the brands of your dreams, you can find what you need at reasonable prices.
We always have a great selection of things like:
Tackle boxes
Descaling tools
Rods and rod storage equipment
Landing nets
New, unopened line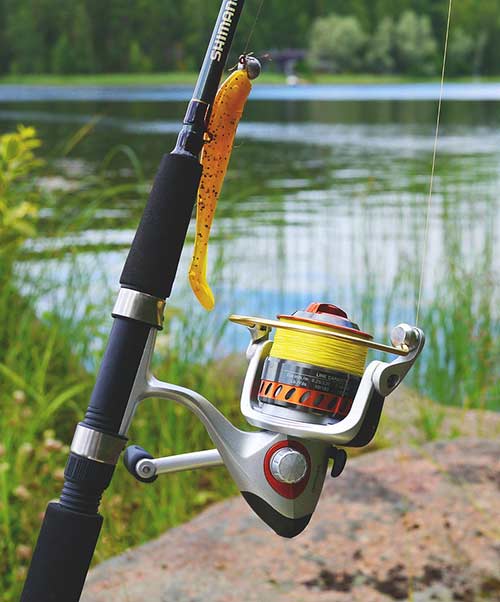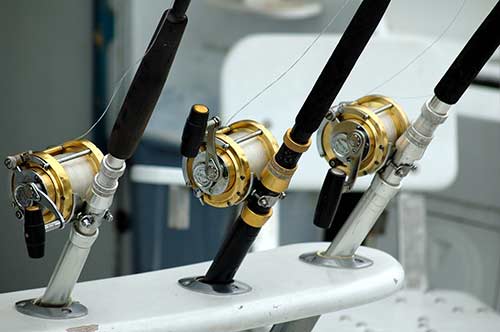 Find great gently used rods and reels at Azusa Pawn
Brand new fishing rods and reels can be expensive – smart fishermen and women know that a functional used rod is just as good as a new one and will get the job done.
At Azusa Pawn, we only buy rods that are in good condition – however, you will be welcome to inspect our rods thoroughly before you buy. We encourage you to examine the joints and rings and are happy to share everything we know about any particular rod in our shop.
You can also find rods that you can rebuild or customize, to make your next rod a one-of-a-kind piece of equipment.
Why should I buy, sell, or pawn my fishing equipment at Azusa Pawn?
When you need quick cash, or if you have fishing equipment that is only gathering dust, get the money you need by selling or pawning it at Azusa Pawn. We offer rates and terms that fit your life and needs. Also, we work hard to make the pawning process as smooth as possible.
Azusa Pawn is dedicated to becoming your local resource for expert guidance on buying new and gently used fishing equipment of all kinds.
Additionally, we are held to a high standard and are fully compliant with all California regulations. We take customer safety and satisfaction seriously.
If you live in or near Azusa or in any of the surrounding communities that make up the San Gabriel Valley, visit Azusa Pawn today to let us show you why we should be your #1 resource for all fishing equipment buying, selling, and pawning needs!
Contact Info
Azusa Mega Pawn

1028 West Gladstone Street, Azusa, California 91702
Working Hours
OPEN SIX DAYS A WEEK
MON - SAT 9:00AM - 6:00PM