Find Great Guitars for Even Better Prices at Azusa Pawn
From the moment most people become interested in learning to play the guitar, the first thing they learn is that guitars can be expensive. At Azusa Pawn, we want to make it easy for you to pursue your interest in guitars, which is why we offer an amazing selection of guitars at a fraction of retail prices.
No matter what kind of guitar you are looking for, Azusa Pawn can get you set up in moments. We always have an extensive collection of electric guitars, acoustic guitars, electric basses, acoustic basses, and more
At Azusa Pawn, you will find guitars in excellent condition from such popular brands as:
Fender
Gibson
Epiphone
Yamaha
Mitchell
Also, we stock accessories and peripherals like:
Amps
Cases and straps
Guitar stands
Effects pedals
Recording equipment
We also have a wide variety of other stringed and fretted instruments, including
Ukuleles
Lyres
Banjos
Fiddles
If you live in Azusa, or anywhere in the San Gabriel Valley, Azusa Pawn can help you meet your musical goals, no matter what your practice and experience level.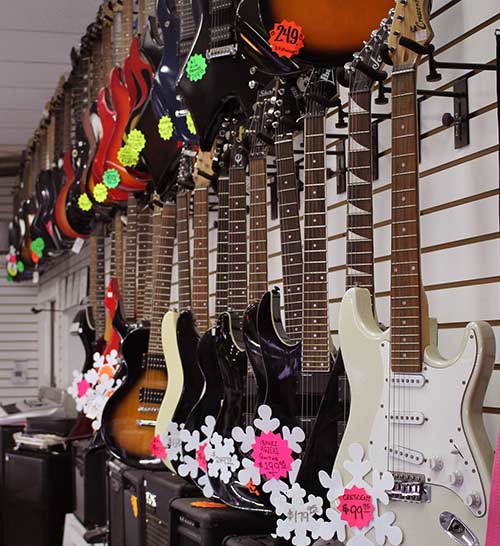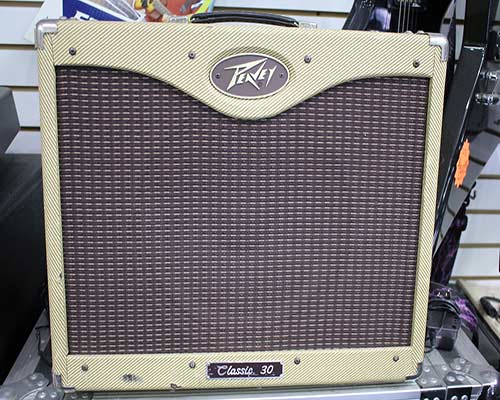 We Want to Buy or Pawn Your Used Guitar and Guitar Accessories
If you have guitars and guitar accessories lying around and gathering dust, we can help. We can offer you a quick, safe, and easy cash loan against the value of your instrument, or we can make you a generous offer if you want to sell.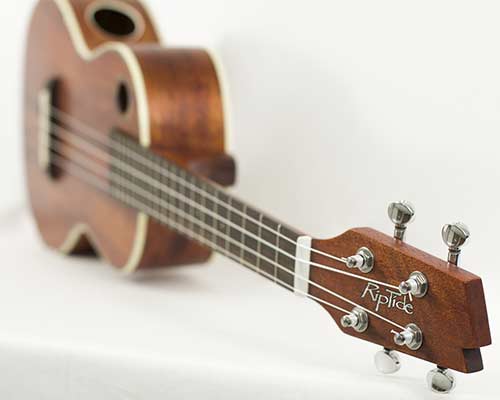 We know that you have lots of options when it comes to selling your guitars and equipment. However, here are some of the great perks of selling to Azusa Pawn.
No haggling with picky buyers.
No shipping, handling or insurance.
No waiting to get paid – when you sell or pawn at Azusa Pawn, you get cash in hand in minutes!
If you pawn, you can get your items back if you repay your loan in time – a perfect option if you aren't quite ready to part with your guitar and equipment just yet.
Why Should You Buy Your Next Guitar at Azusa Pawn?
We understand that buying a used guitar can feel like a gamble. That's why, at Azusa Pawn, we take the following steps to make sure you get your guitars, as well all as peripherals, in excellent condition:
We only buy and stock high-quality guitars, amps, etc. in working condition.
We offer a generous return policy in the unlikely event that you are not satisfied with your guitar or equipment.
We are held to a high standard and comply with all California state regulations, which means that we will never sell stolen items.
We take customer satisfaction seriously – if you're not happy, we're not happy.
At Azusa Pawn, we are proud to be one of the San Gabriel Valley's fastest growing resource for those who want to buy, sell or pawn their guitars and guitar equipment. Visit us today to see how we can help!
Contact Info
Azusa Mega Pawn

1028 West Gladstone Street, Azusa, California 91702
Working Hours
OPEN SIX DAYS A WEEK
MON - SAT 9:00AM - 6:00PM