The Best Pawn Shop Near Covina and Baldwin Park is in Azusa
Azusa Pawn is a leading pawnshop in the San Gabriel Valley. Azusa Pawn serves all of Covina, Baldwin Park, Azusa, Monrovia, Arcadia, San Dimas, Glendora and surrounding areas. Established in 2011, Azusa Pawn is a top-rated, and top-reviewed pawn shop, with a huge inventory of jewelry, electronics, antiques, sporting equipment, coins and collectibles for sale.
Our team of experienced buyers regularly adds to our inventory by purchasing items you no longer want or need. We then sell these items at great prices to our customers. In addition to our store in Azusa, near Covina and Baldwin Park, we also have an online store with thousands of great items to shop for.
Items We Buy and Sell at Azusa Pawn
The best pawn shop near you buys and sells popular and rare items we know that our customers want. With a decade of experience serving Covina and Baldwin Park from our Azusa store, Azusa Pawn regularly buys and sells:
Antiques (Typewriters, Plates, Dinnerware, Paintings, Clocks, Watches, etc.)
Coins (Rare, Antique, Silver dollars, Ancient, etc.)
Currency (Foreign, Domestic, Certificates)
Electronics (Computers, Smartphones, Apple products, TVs, Cameras, Video games, etc.)
Film & T.V. Memorabilia (Pictures, Posters, Autographs, Figures, Dolls, etc.)
Gold & Silver (Bars, Charms, Teeth, Nuggets, Flakes, Coins, etc.)
Jewelry (Gold, Platinum, Silver, Diamond, Gemstone, Engagement rings, etc.)
Musical Instruments (Guitars, Brass instruments, Drums, Keyboards, etc.)
Outdoors Equipment (Hiking, Fishing, Camping, GPS, etc.)
Sports Equipment (Fishing, Balls, Bats, Gloves, Weights, etc.)
Sports Memorabilia (Trading cards, Jerseys, Photos, Gloves, Bats, Balls, etc.)
Tools (Drills, Saws, Mowers, Jackhammers, Planers, Grinders, Blowers, etc.)
Much More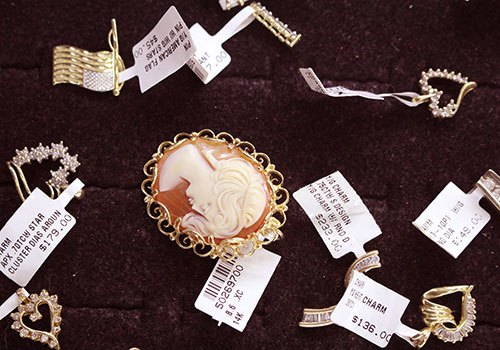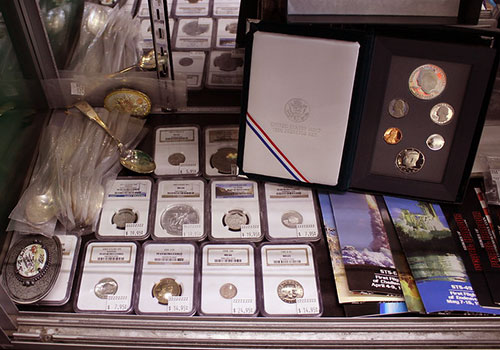 Why Choose Azusa Pawn Near Covina and Baldwin Park?
If you're in Azusa, Covina, or Baldwin Park, Azusa Pawn is the best pawn shop near you. However, because we have an online store and regularly post new items on Facebook, Azusa Pawn is the best pawn shop to shop for gifts, no matter where you are!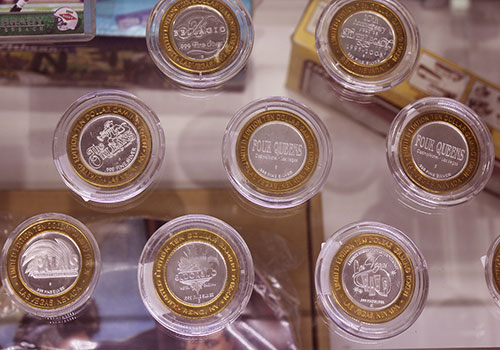 As one of the largest, and most trusted pawn shops in SoCal, we've served our communities for more than a decade. In addition to buying and selling items our customers want, we also provide pawn loans to help you through financial hardship. With easy-to-understand loan repayment terms, and extensions available, we can help you through lean times with a short-term loan. To pawn an item, just bring it into Azusa Pawn, along with your I.D. today. If your item is one our customers are searching for, we will make you an offer on the spot. We regularly offer pawn loans on items such as jewelry, electronics, computers, musical instruments, and video game consoles. You will have four months to repay your loan. However, as long as you keep current on the interest, we can extend your loan, to allow you extra time to repay the money.
Visit us today in Azusa. We are conveniently located on Gladstone Street, just a quick drive from Covina and Baldwin Park. We look forward to serving you and showing you why we're the best pawn shop near you today!
Contact Info
Azusa Mega Pawn

1028 West Gladstone Street, Azusa, California 91702
Working Hours
OPEN SIX DAYS A WEEK
MON - SAT 9:00AM - 6:00PM