Azusa Pawn is your local expert on televisions and Blu-Ray players
Azusa Pawn should be your first call when you need to buy, sell, or pawn a television and Blu-Ray players. From small desktop sets to living room centerpieces, we are always buying and selling the foundations of any great home entertainment setup at incredible prices.
Being one of the fastest-growing pawn shops in the San Gabriel Valley means that we always have a great selection of televisions and Blu-Ray players on hand.
If you live in the Azusa area, Azusa Pawn is the place near you when you need to buy, sell, or pawn, televisions and Blu-Ray players of any type. We are open seven days a week and are always here to help you.
A modern television makes a huge difference in your viewing experience!
If your television is over five years old, you may be missing out. Even if your picture quality is just fine, many older televisions are not equipped to handle the robust sound, color, and definition of today's programming.
Not to mention, most streaming services, gaming platforms, and video game consoles require download capability, which older televisions may struggle with.
Now is the time to take advantage of recent technological advances! Here are more great reasons why you should consider upgrading your television today:
Many newer tv's connect to the internet, allowing you access a world of streaming services.
Newer tv's are energy efficient, making them less expensive to own and also helpful to the environment.
A high-quality television is an investment in your family's entertainment.
Newer displays deliver vibrant, life-like colors.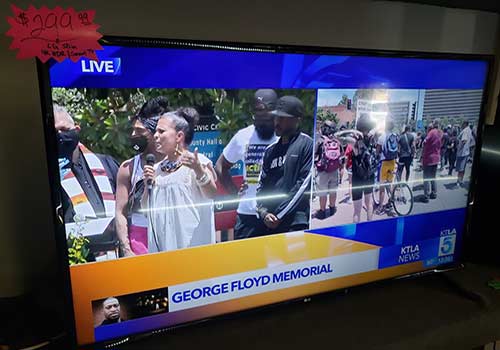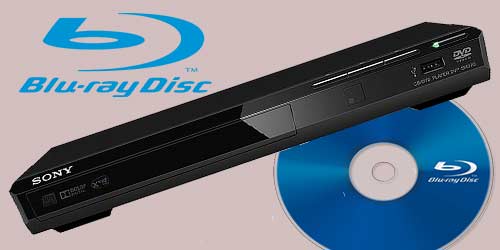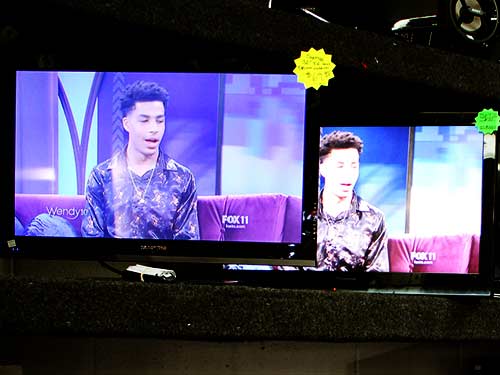 Blu-Ray Players take viewing to a whole new level
If streaming isn't quite your thing, or if your internet connection isn't the greatest, consider a Blu-Ray player. Movies and tv shows on Blu-Ray are an incredible experience. They are on the cutting edge of today's market on color, picture, and sound.
If you haven't yet experienced what it's like to watch a film or show on Blu-ray, it's time to see what all the fuss is about. Azusa Pawn can help – we have a collection of some of the top brands of Blu-ray players.
We also have an extensive library of movies and television shows on Blu-ray to choose from, also at incredible prices, so you can buy your new system today and start watching tonight!
Why should I buy, sell or pawn my next television and Blu-Ray player at Azusa Pawn?
We understand that buying used electronics like televisions and Blu-Ray players can feel like a gamble. That's why, at Azusa Pawn, we go out of our way to make sure you get a television or Blu-Ray player in as near perfect condition as possible. Here are just a few of the many steps we take:
We test every television, disc player and discs before putting them on our shelves.
Many of our items come complete with remotes, all necessary cables, manuals and original packaging.
We offer a generous return policy in the unlikely event that you are not satisfied with your purchases.
We are held to a high standard and comply with all California state regulations, which means that we will never sell stolen items.
We take customer satisfaction seriously.
Contact Info
Azusa Mega Pawn

1028 West Gladstone Street, Azusa, California 91702
Working Hours
OPEN SIX DAYS A WEEK
MON - SAT 9:00AM - 6:00PM