Top Rated Pawn Shop Near Covina
When it comes to pawn shops in the Covina area, Azusa Pawn has it all from flexible loans to competitive pricing in buying and selling. Most of all, customers love us because of our friendly attitude and reliability. All of these things combined with our incredibly vast inventory is why we're the top-rated pawn shop near Covina
Best Customer Service in Covina
The staff at Azusa Pawn is widely known in the Covina area for their friendly and trustworthy demeanor. You will feel at home every time you visit our store because we want to be your friend first and foremost so you can feel safe and comfortable.
What the People of Covina Are Saying
"Amazing customer service!!! This place is a great place to buy whatever from Louis Vuitton purses for women or craftsmen tools for men. It's a must to stop by and check it out. Also easy to pawn a valuable if you're in a bind. A+ service."
– Anthony
"This store is a gem. Great selection, bargain prices, friendly customer service."
– Elizabeth
"I really needed the loan asap and he did what he could to help me! If you need to pawn or sell anything I highly suggest you come here! I know they'll take good care of my switch and laptop!"
– Janine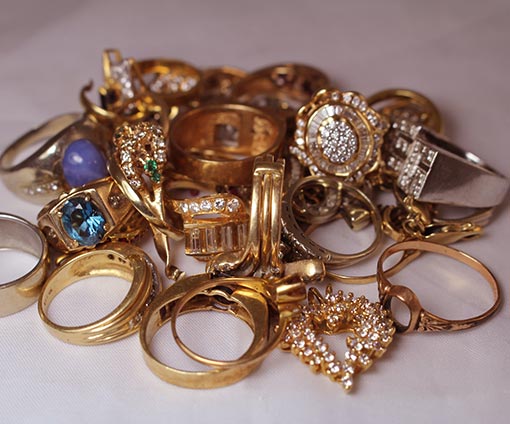 Thanks to our huge customer base, we deal in the largest variety of items near Covina. Our customers are always blown away by the things we'll accept no matter how insignificant they may seem. Whether you're looking to buy or sell, there is practically no limit to what we can transact. We gladly accept and offer:
Jewelry

Collectible coins

Electronics

Sporting goods

Tools

Handbags

And more!
We also pride ourselves in competitive pricing and we're always open to negotiations. You will always receive the best offer at Azusa Pawn when selling your items and you'll find the lowest prices on products to purchase. If you need some quick cash, we'll offer you flexible loan options on anything and everything!
Highest Level of Professionalism
In all seriousness, a huge part of being trustworthy is following all rules and regulations. We make sure to keep in line with all customs set by the California Pawnbrokers Association so you never have to worry about the legitimacy of your transactions. For the safest, absolutely confidential pawning in the Covina area, there's no better place than Azusa Pawn.
In Your Time of Need
It's never fun being in a bind, but we're here to help you with our emergency loan services. It's easy to set up a loan term with us, and you don't even need to run your credit! If you're still down on your luck by the end of your loan period, we'll gladly talk about extending the date. If you have more than one item to pawn, it's entirely possible to open up multiple collateral loans with us so you can capitalize on your stuff. Believe it or not, we'll even take broken jewelry off your hands so you can really reap in that extra cash.
Contact Info
Azusa Mega Pawn

1028 West Gladstone Street, Azusa, California 91702
Working Hours
OPEN SIX DAYS A WEEK
MON - SAT 9:00AM - 6:00PM