Buy, Sell or Pawn Video Games at Azusa Pawn
Find your next great video game at an incredible price at Azusa Pawn! We always have an impressive collection of video games to choose from, all at prices that beat retail.
When you have games to sell, you will get more cash for your games than when you go with those "other guys". No matter what platform or console your video games are for, we are interested.
Buying video games at Azusa Pawn
Buying video games at Azusa Pawn is easy and convenient. You will pay far less than you would at other places – why not buy a bundle and have your next several adventures planned out?
We always have an extensive library to choose from, including such popular genres like:
Racing games
Fighting games
Adventure
Sports
And more – call or visit us to see if we have what you are looking for!
Additionally, we have games for almost every platform, including:
PlayStation, all generations
Xbox
Nintendo Switch
PC
The best part is that our inventory is always changing! You can discover something new every time you visit us, online or in person.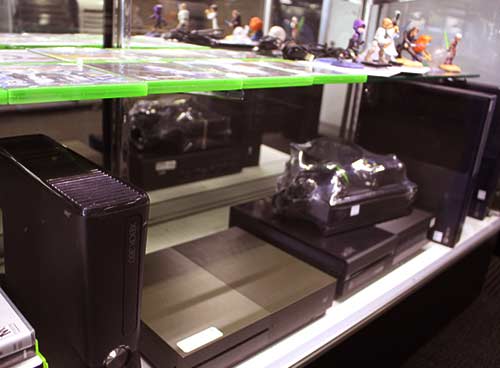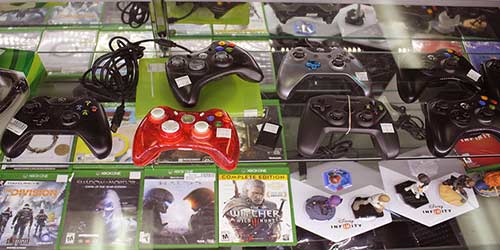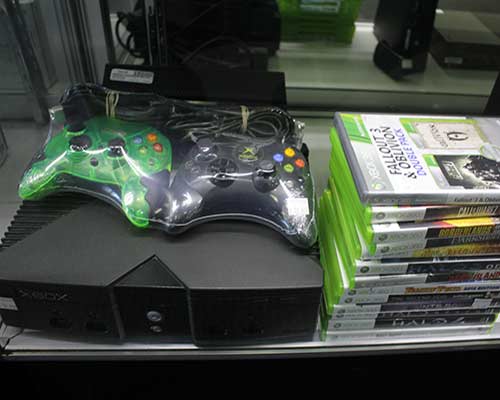 Selling or pawning your video games at Azusa Pawn
When you need a quick cash loan or just need to make room in your collection of video games, Azusa Pawn is here to help. You will get the money you deserve for your games at Azusa Pawn, all without having to deal with fee-heavy auction sites or dealing with game resellers who notoriously offer pennies on the dollar.
When you sell your video games to Azusa Pawn, you will always get a fair deal. We welcome you to negotiate whenever possible and are happy to work with you. Before you bring us your video games, however, do a little research to find what the going rate is for your games, and then count on an offer of about 40%-50% of that.
However, a caveat: bundles of games in their original packaging and that are free from scratches will get you the best price.
Video game peripherals at a great price
At Azusa Pawn, we want to help you get the most out of your video games. That is why we also feature accessories and peripherals like:
Extra controllers
External hard drives
Power cables
Storage
Gaming headsets
Keyboards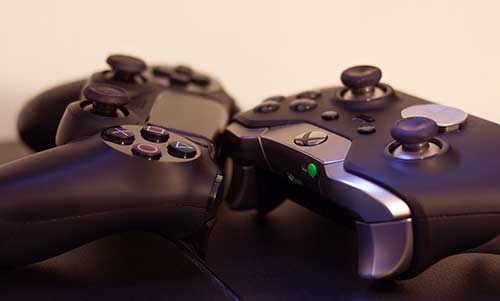 Why should I buy my next video game at Azusa Pawn?
We understand that, sometimes, buying used technology like video games can feel like a gamble. This is why, at Azusa Pawn, we go the extra mile to ensure that you get your games and any accessories in as close to perfect condition as possible.
Steps we take include, but are not limited to:
Whenever possible we test every game before putting it on our shelves.
We offer a generous return policy in the unlikely event that you are not satisfied with your games.
We are held to a high standard and comply with all California state regulations, which means that we will never sell stolen items.
We take customer safety and satisfaction seriously.
At Azusa Pawn, we work hard to become the San Gabriel Valley's #1 resource for buying, selling, and pawning video games. Visit us online or in person today to see how we can help you!
Contact Info
Azusa Mega Pawn

1028 West Gladstone Street, Azusa, California 91702
Working Hours
OPEN SIX DAYS A WEEK
MON - SAT 9:00AM - 6:00PM