Why Buy Gold?
With inflation on the rise, and no shortage of economic uncertainty, gold is a great investment to make for the future. Gold is known for holding its value, even in periods of a weakening dollar. In fact, gold is known as a "crisis commodity" as it typically retains its value or increases its value during periods of financial volatility. In other words, gold is an excellent addition to a diversified portfolio and can provide you with a safety net for years to come.
At Azusa Pawn, we proudly sell gold coins, gold bars, and gold bullion. Our experienced staff follow the precious metals markets carefully, and you can expect to get a great price on gold at our shop. In addition to coins, and bars, we carry a huge inventory of gold jewelry. When you're ready to buy gold, but don't want to pay the full price at a jeweler or gold dealer, we invite you to come shop with us.
How to Get a Great Deal on Gold from a Pawn Shop
If you're looking to save money on gold jewelry or coins, consider buying from a pawn shop. Our prices are typically a fraction of what you'll pay at a jewelry store or department store. But there are some tips you can follow to get the best deal for gold in Baldwin Park.
1. Bring Cash
Cash is king, and you may get a better price on gold if you have cash instead of a credit card. Credit card companies charge merchants fees, which eats into our bottom line. If you pay with cash, we can pass savings on to you.
2. Know the Price of Gold
It's smart to educate yourself a little bit about precious metals and current prices before you buy gold. Educated buyers make better negotiators. You don't need to spend hours studying gold values but having a rough estimate of the current prices will empower you as a buyer.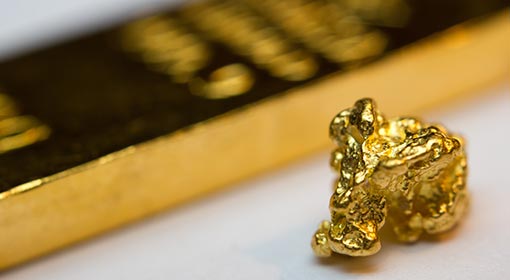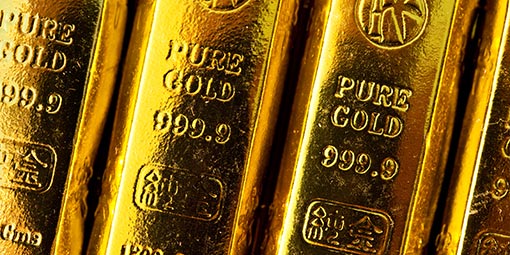 3. Set a Budget
Set a firm budget before you go shopping for gold so that you don't overspend, and wind up with buyer's remorse. Incidentally, this is good advice when shopping for all precious metals, and jewelry.
4. Feel Free to Negotiate
Negotiation is a daily occurrence at a pawn shop, and we encourage our customers to negotiate with us. You'll be in the best position to negotiate pricing if you have cash, and a bit of knowledge about the current price of gold.
Where to Buy Gold in Baldwin Park
For a great deal on gold in Baldwin Park, shop at Azusa Pawn first. Our huge inventory of gold jewelry, coins, bars and bullion is sure to impress you. Because we sell so much gold, we can offer fantastic prices to customers.
Azusa Pawn has served the Baldwin Park, Covina, Glendora and surrounding communities in the San Gabriel Valley for more than a decade. We are a proud member of the California Pawnbrokers Association and indicating our compliance with all local and state regulations. Azusa Pawn is open 7 days a week from 8:30 am – 6:00 pm for your convenience. You can also shop some of our inventory in our online store.
Contact Info
Azusa Mega Pawn

1028 West Gladstone Street, Azusa, California 91702
Working Hours
OPEN SIX DAYS A WEEK
MON - SAT 9:00AM - 6:00PM